Details

Written by

Intex pest ltd

Category: wildlife
Hits: 607
Snakes In and Around the House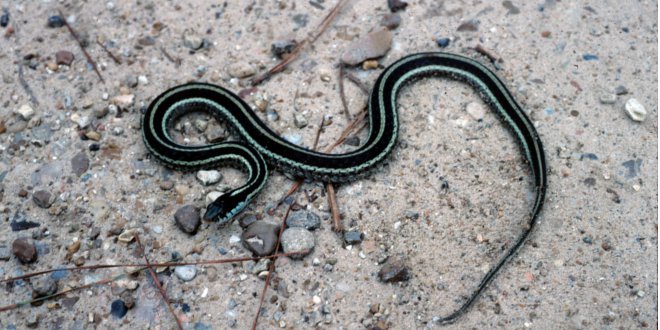 Snakes are generally shy animals who want nothing to do with people. They can be beneficial because they eat mice, slugs, grubs, insects, and other pests and they can be food for other wildlife such as hawks. Although most species of snakes in Kenya are harmless, there are some venomous species that can pose risks to people and pets.
Most people are bitten when trying to kill or handle a snake. As a general rule, snakes are just as frightened of you as possibly you are of them. Often they move as quickly as possible in the other direction. Snakes cause no property damage, but seeing a snake or its shed (skin) may frighten some people.
Snakes are seen more often in the spring or fall as they search for food or move to and from a hibernation area. Snakes frequently are associated with small mammal habitat because rodents are a primary food source. For this reason snakes are considered beneficial to man.
There are two forms of control measures that can be taken (nonlethal and lethal). The difference is that while nonlethal measures can be taken at any time, lethal measures can only be taken when a snake is seen.
Nonlethal control measures are the most commonly practiced forms of control. Snakes can be discouraged from staying in an area by cutting off their food supply and cover. Mow closely around homes and outbuildings, and store firewood and lumber away from residences. Reduce mulch layers around shrubs to about 2 to 3 inches in depth to discourage small animals. Close cracks and crevices in buildings and around pipes and utility connections with 1/4-inch mesh hardware cloth, mortar or sheet metal. All doors and windows should have tightly fitting screens.
Small areas where children might play can be protected from most snakes with a snake-proof fence. The cost of the fence may make it impractical for an entire yard. The fence is made of 1/4 inch mesh wire screening built up 30 inches and buried 6 inches underground. It should slant outward at a 30 degree angle from bottom to top. The supporting stakes must be inside the fence and any gates must fit tightly. Tall vegetation just outside the fence should be removed.
Repellents such as sulfur or mothballs have proven ineffective at keeping snakes away from residences. However, snakes can be easily moved. Small snakes may be swept into a box or bag and removed. A large snake can usually be carried outside suspended over a long stick.
If a snake enters a residence, it may be difficult to find. Since snake are drawn to moist areas, they can be encouraged to move to one area by placing a wad of damp cloth covered with a dry one at different places along a wall. The pile must be large enough to allow the snake to crawl under it. Call an expert to Check the piles each day and remove the snakes found there.
The only lethal measure recommended is a long-handled shovel or hoe to kill the snake by severing the head from the body. This also requre the services of an expert. DO NOT handle the head of a venomous snake alive or dead. A recently killed snake may bite by reflex action. Venomous snakes should only be killed if their presence endangers humans or pets. More than 80% of snakebites occur when a person is trying to kill or handle a snake. If the snake is encountered outdoors, the best defense is to back slowly away from it.